Born in Miami, Florida and a resident of Denver, Colorado, USA, Lewna has spent most of her life in the pursuit of art. Is she any good at it? That's for you to decide. Does she keep learning? Absolutely! She first started out in art with traditional drawing and then later on expanded into digital drawing. Her father was her original teacher and is still her biggest critic...and he is not an easy one to please! Her main focus started out with anime and fantasy based art, but has expanded recently into portraits. She has also learned how to weave beaded jewelry and has an interest in photography, graphic arts, writing and many other art related areas.
Most of her time is spent working and taking care of her soon-to-be teenage son, who is also a gamer and artist. She works for the State of Colorado and enjoys her career. She has 2 college degrees and also has a background in the Healthcare and Law Enforcement fields. 
Lewna and her son are both aspiring content creators that comes in many shapes and forms and have a good relationship that sometimes gets a little.....silly. But in a good way, of course. She encourages him to pursue his love of art and gaming, and he has recently started uploading YT videos and is slowly learning how to make video games himself.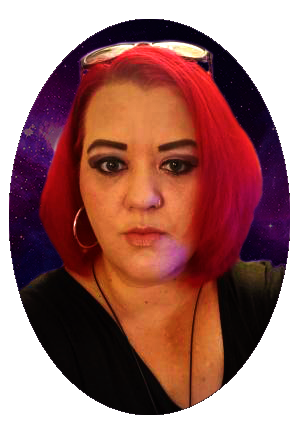 Lewna was first introduced into gaming by her father and brother, of whom she would watch play RPG games for hours on end, when she was younger. Eventually she got into gaming herself. Her brother has become her personal IT guy and she relies on him for all her woes! Lewna likes to play mostly RPG, Hack and Slash, and Puzzle games but is usually open to trying out other games if she finds them interesting enough. Her favorite games are Kingdom Hearts, FF7 and FF8, and Diablo 3. She owns a PSP, PS4, Xbox 360, Switch Lite and Occulus Rift S, but she mostly plays on PC.